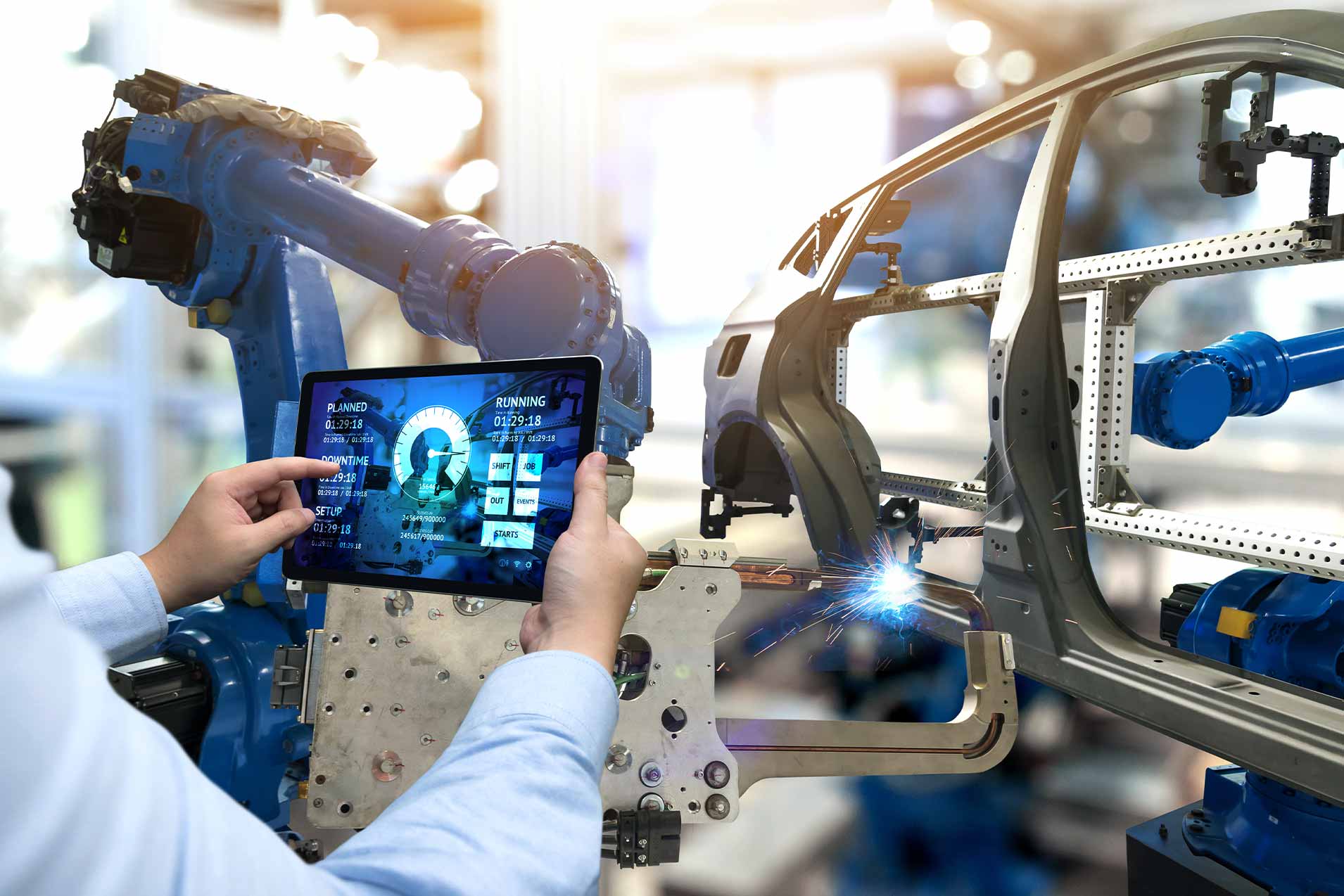 18 Jun

Business Challenges of The 4th Industrial Revolution

As the world changes around us, there are a lot of challenges to face. Many of these now revolve around technology, and how it changes the way we live our day to day lives, or run our businesses. This has led us to the brink of a new era – a new industrial revolution that is set to completely revolutionise the world as we know it. It's been christened the fourth industrial revolution, and while it brings some exciting changes with it, it also presents some pretty significant challenges.

The 4th Industrial Revolution

But first things first, what exactly is the fourth industrial revolution, other than the one after the third? Well, this is the term being used to summarise the rise of digital technologies, which has rapidly gone from an evolution into a world-changing event, on par with the industrial revolution. Digital technologies are changing the fundamental way we interact with the world, creating new jobs while making others irrelevant, and generally carving out a new shape for the world. The fourth industrial revolution explored new uses for the digitalisation to continue and advance our use of technology, both at home and at work. In plain English, it takes technology that is commonplace in our lives now – like laptops and smartphones – and evolves them with new technologies like AI and VR.

Understandably, this huge change will mean a lot of new challenges for businesses. But what are the biggest issues that will face all businesses, no matter what industry or size?

Upgrading Equipment 

We challenge you to name an industry or business that doesn't use computers in some capacity. With so many new changes, all happening rather rapidly, it will become more important for businesses to keep up with the advancements in order to stay competitive. This means upgrading machines on a more regular basis. This poses challenges in terms of finance for new equipment, as well as the how to manage a more regular switch of systems and equipment, and the handling of any integration issues.

Recycling Old Equipment

This increase of new equipment brings with it another challenge – how to handle all the old, redundant equipment. Disposal of IT equipment is already a challenge for many businesses, and one they aren't all handling in the best way, but with the increase of new technologies and more frequent upgrades, this minor issue will become much more pressing. But by working with an IT recycling partner, you can ensure that not only is any redundant equipment being disposed of ethically, it can also generate revenue through re-use, in turn reducing the capital investment required to upgrade to new technology. 

Data Management

The management of data is already proving a challenge, but one that, thanks to GDPR, is becoming more manageable. But with new technology and innovations come new ways of sorting and handling data – and new challenges for businesses to overcome in handling it. The use of data allows our technology to be more intuitive and more helpful in our everyday lives, but also means we are sharing more and more data across our devices. Businesses now have a responsibility to dispose of data correctly and record how they do so.

With businesses and IT professionals facing more challenges than ever, the fourth industrial revolution represents positives and negatives. It represents a chance for businesses to grow and flourish, taking advantage of new, cutting edge developments to take real strides forward. But only if there is a clear strategy in place to handle these challenges. At Charterhouse Muller, we are the perfect partner to help you create and manage those strategies – from the migration of data to the management of legacy equipment and any value remaining within it, and ensuring all data is wiped from old machines in a secure and efficient way. If you would like to discuss support for your business, just get in touch with us today.