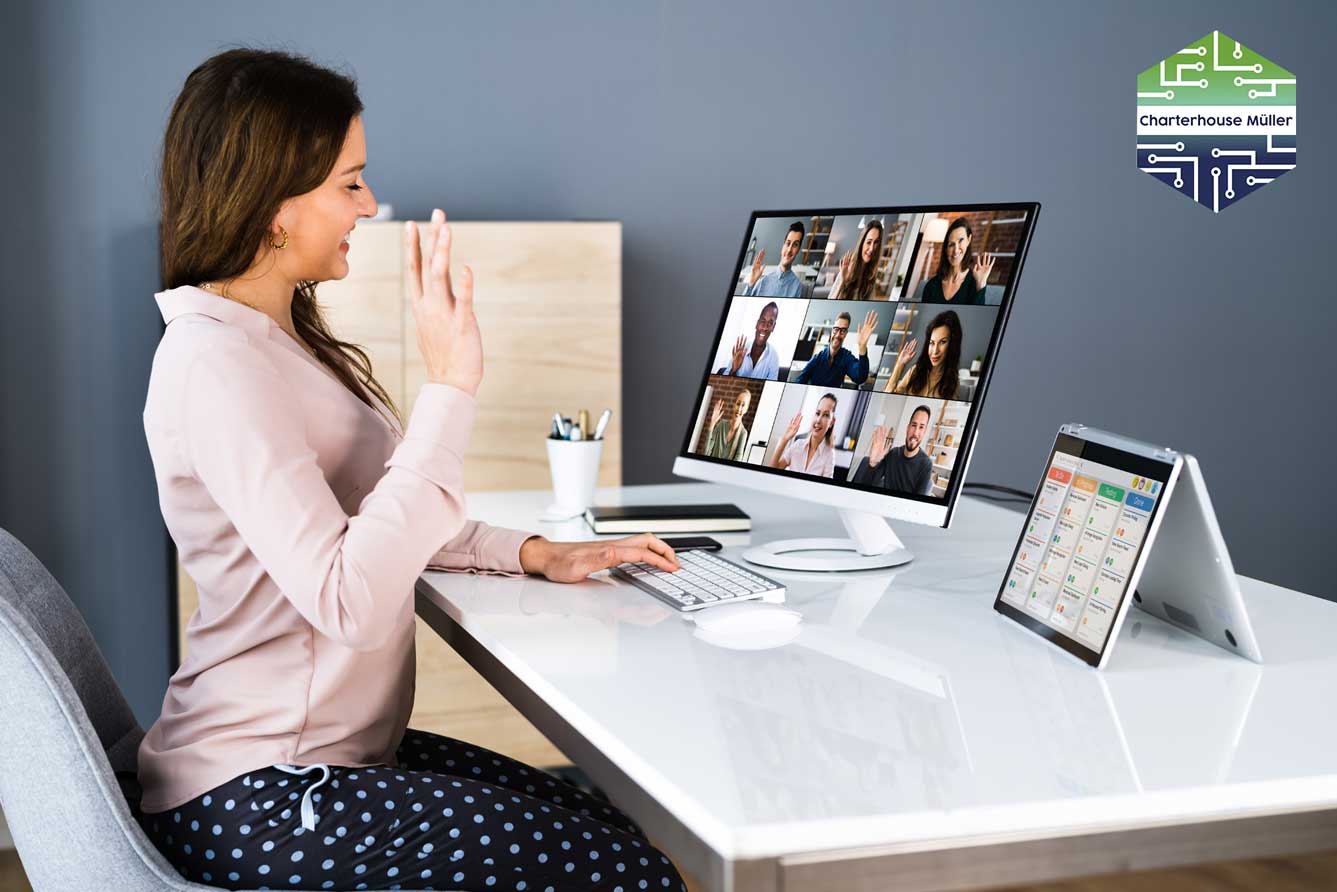 28 Jun

Managing Data Security In A Blended Workplace

As the world starts to open up again and the pandemic begins to slow, many businesses have taken the decision to bring some of their employees back into the office. And the wonderful thing is – every workplace looks different! In some cases everyone is back at the office, in others half are at home while half come to the office, and some businesses are operating office 'bubbles', so everyone works on-site one half of the week, and at home for the other. This is the birth of the 'blended' workplace, and it holds a lot of promise for future – to the point that 86% of global business leaders admit that the digital and physical workplace must coexist for the foreseeable future. But this new workplace comes with its own challenges – and perhaps the biggest one is around data security.

Key Vulnerabilities of a Blended Workforce

On top of the standard security concerns that apply to a traditional workforce, a blended workforce has added a few of its own. Blended workplaces have highlighted some more unique issues around physical and data security, which could pose a problem if they aren't accounted for. These include:
External and temporary workers are likely to need access to internal data and systems, which opens up an added potential for data leaks, insider threats and intellectual property theft.

Workers from outside the core team might have habits and approaches to cybersecurity that are less stringent than is appropriate, especially if working from home.

Little knowledge of appropriate security for off-site working, particularly around data security and working from home.

Remote workers operating outside of the protected 'internal fortress' of the business.

Businesses have less control over their physical hardware, and the security of it and its data.


Managing Remote Equipment
Generally one of the bigger concerns we've seen business owners raise is the housing and security of their physical equipment. Covid restrictions mean that delivering equipment to new workers, or collecting equipment from employees who have been let go, is a real logistical challenge. Particularly as social distancing measures in offices make processing, delivery and configuration a challenge. That's why we have 4 new services to help you manage the security of your physical assets (and the data they contain) during this transition:
Warehousing: We have 15,000 square foot of warehouse space dedicated to our logistics customers – so you have a secure place to send deliveries ready for distribution.
Onward Delivery: We can also break down bulk deliveries and forward on your goods to multiple locations for you, so you don't need to think about it. We've seen this work very well for businesses looking to get equipment (like laptops and accessories) delivered in bulk from a supplier, and then sent out to individual employees at home.
Configuration: When new equipment arrives direct from manufacturers, it needs to be set up and configured before it's ready to use. This takes time, space and security, which is a concern in the blended workplace. We can provide a range of configuration services, including information capture, software builds, initial boots, hardware upgrades, repairs, and accessory bundling, so your new equipment can be shipped out ready to use.
Collection & Return: Managing the transport of equipment that contains sensitive information. We are fully accredited and equipped to provide secure transport, so we can act as your collection & return point for all staff equipment. We can also act as a point of repair for faulty equipment, keeping your business equipment running and secure.
At Charterhouse Muller, we've invested a lot of time and money into our new services, all to help our customers keep their businesses up and running during a very difficult time. If you would like to know more about our operational and logistical support services, or you have any questions about blended workplaces, we would be happy to help. Just get in touch with the team today to book your free consultation.