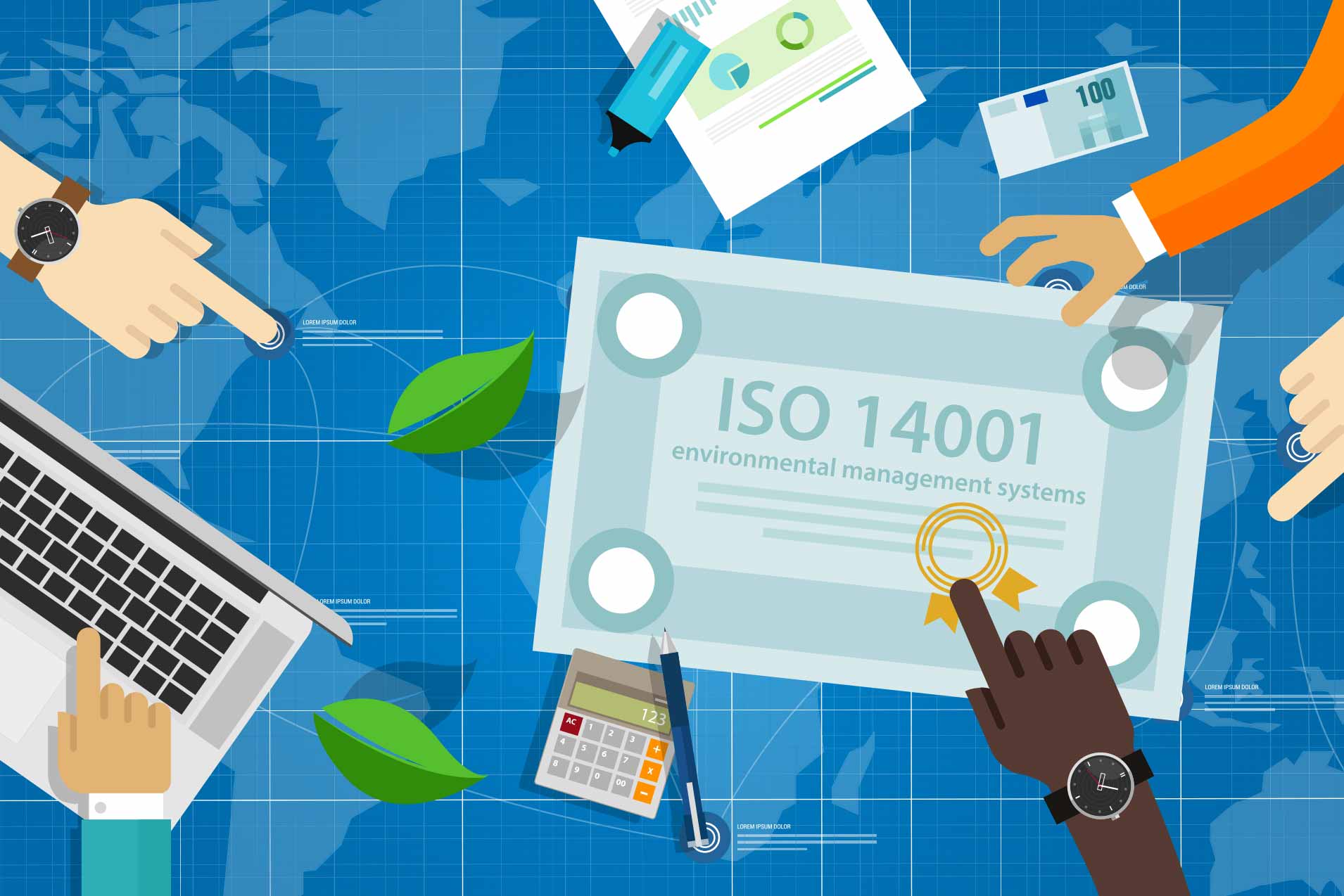 10 Jul

What Is ISO 14001, And Why Does It Matter?

ISO Standards. We've talked a little bit out them before over in this blog, where we explain what ISO 27001 is, why we are certified and what that means for our customers. If you need a quick refresh, an ISO standard is an international standard that has been agreed by a group of industry experts, and is accepted as the best practice for that particular activity – usually one of the back end activities you need to run a business. There are thousands of ISO standards, and they cover almost every business activity you could think of, from quality management to health and safety, food standards and IT. One of those standards is called ISO 14001 – something we know a fair bit about, since we have achieved our certification!

Understanding ISO 14001

The ISO 1400 family of standards is all about practical tools to manage the environmental responsibilities of your business, and ISO 1400 specifically sets out the criteria for an environmental management system (or EMS). To be clear, your business can implement an EMS without this certification – it's completely voluntary. But by following the ISO standard you can ensure you're doing everything right, and have more credibility with suppliers and customers who are environmentally conscious.

As with all ISO standards, there are some very long and comprehensive lists that cover the details of the standard and how it should be adhered to. The broad topics covered by ISO 14001 include:
Context of the organisation

Leadership

Planning

Support

Operation

Performance Evaluation

Improvement
Under these come under a set of general requirements that need to be met by any organisation looking to gain formal certification for their EMS. For ISO 14001, these general requirements include:
Development of an environmental policy that reflects the organisation's commitments

The appointment of a person or persons responsible for EMS coordination

Identification of how the organisation interacts within the environment

Identification of actual and potential environmental impacts

Identification of actual and potential environmental impacts

Identification of environmental compliance requirements

Establishment of environmental objects, targets, and programs

Monitoring and measurement of the progress to achieve its objectives

Reviewing the system and environmental performance

Continuous improvement of the organisation's environmental performance
Why ISO 14001 is Good for Your Business, and Your Customers
So the question for many business is simple – why should they bother going through all of the work and testing to achieve their ISO 14001 certification? And the answer is also simple – because it's better for your business and your customers. From the business side of things, going through the certification means you can:
Improve resource efficiency

Reduce waste

Drive down costs

Provide assurance that environmental impact is being measured

Gain a competitive advantage in the supply chain

Increase new business opportunities

Meet any legal obligations

Increase your stakeholder and customer trust

Improve your overall environmental impact

Manage your environmental obligations with consistency
So from a purely business perspective, there are a lot of advantages to consider. As for your customers – it showcases your commitment to the environment and the green initiative. In a world where environmental issues are regularly headline news, consumers are looking to buy from businesses who put their money where their mouth is. Being able to prove that every element of your business processes is environmentally friendly (with a  certificate to show it) is a great way to win the confidence of new customers, and help you keep them. At Charterhouse Muller, us being ISO 14001 certified is essential, as we provide environmentally friendly data and equipment destruction as one of our services. With the certification, our customers can be sure that they are minimising their impact on the environment by choosing us to handle their outdated IT equipment.
Of course, there are more rules around the use and disposal of data, and at Charterhouse Muller we pride ourselves in keeping up to date on all the latest legislation. We are fully compliant with GDPR and WEEE, as well as holding certificates for ISO/IEC 27001, ISO 9001 and of course, ISO 14001.If you would like to find out more about our qualifications, or how we can help you achieve your environmental goals as a business, please just get in touch with us today.